solex
Cardinal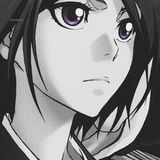 Inscrit le: 11 Nov 2009
Messages: 1427

Posté le: Ven Avr 13, 2012 11:47 am

Sujet du message: Nunciature

---

Good morning

I'm the new Apostolic Segretary.

I'd like to ask you if someone is interested in recruiting as Apostolic Nuncio in your country.

For us at the Foreign Affairs, this figure is very important, and will also be a way of bringing these provinces to Rome.

Please, let me know and i'll explain everything about this role.