Catriona Delacroix
Cardinal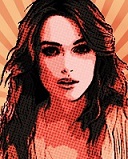 Inscrit le: 09 Fév 2008
Messages: 1042
Localisation: Scotland (and my name is Catriona Mackenzie :p)
Posté le: Jeu Jan 08, 2015 4:43 am

Sujet du message: Separation of St Aristotle sermon

---

Not really heard anyone give a sermon on this before - happy to look at some if there are any in English! Anyway, given that it was one of the big dates in our Church year, this is what I came up with for the Hastings Chapel. I should note that philosophy is not my forte.



Citation:
"The Feast of the Separation of Saint Aristotle ... What's that all about, eh? Sounds a bit peculiar really. Separation? Churches are meant to be about unity and coming together ... right?"

"Well it's about a time when Aristotle was studying under his teacher Plato. And it's about a disagreement that arose between them on how they saw the nature of the Almighty. And so Aristotle decided to leave, to no longer study under Plato and to instead follow his own ideas about the nature of Jah. Hence, separation."

"I'll confess to ye that I have no great mind like Aristotle and that it's taken me a long time to understand his ideas, but for those of you who do have quick wits and would like to hear about the exchange between Plato and Aristotle, let me read it to you. This reading is from the seventh chapter of the Life of Aristotle in the Book of Virtues."




Citation:
Aristotle eagerly followed Plato's teachings. Everything the teacher said, the student absorbed as if it were unquestionably true. Aristotle's abilities made him Plato's favored disciple, and when the teacher stated a principle, the student always found the means to ensure its exactitude, by well-conceived reflections or examples.

However, one beautiful day, the teacher and the student had their first disagreement when Plato affirmed the following:

Plato: "Thus, ideas are an abstract creation of our intellect. They have an existence which is clear for them."

Aristotle: "You want to say, teacher that things don't exist as much as ideas?"

Plato: "Yes, that's what I want to say, brilliant disciple."

Aristotle: "But, consequently, you claim that things exist without an idea being present, and vice versa."

Plato: "Indeed, the idea is a product of the conscience, and things are products of reality. It's advisable to distinguish between these two objects."

Aristotle: "It's a strange proposition, dear teacher, to dissociate that which is undoubtedly dependent."

Plato: "What are you saying?"

Aristotle: "And also an idea can't exist without that to which it refers."

Plato: "But what do you make of abstraction, Aristotle?"

Aristotle: "Abstraction is an illusion, dear teacher. Ideas do not come to the mind unless there is the thing. We started from a whole, and if an element become intelligent that's so because it exists."

Plato: "But with such an assertion, you deny the creative power of the spirit."

Aristotle: "The spirit does nothing but observes and note. Ideas are only the ability of man to see that which surrounds him. They only make the essence of things intelligible. Moreover, by extension, things, which are intelligible to man, are only a copy of the ideas that made them. Nothing exists apart from intelligibility."

Consequently, the rupture divided the teacher and his disciple. Aristotle, whose respect for Plato remained intact until he passed away, made the decision to become free of his professor and left Athens.



"I think I've read that about a hundred times, and it still confuses me on occasion, even now!"

"For Plato, there was nothing divine in the world where we exist. He saw the divinity as separate, an invisible world unattainable to us while we live our mortal lives, and for him the only way to try and reach Jah was by ascetic study and contemplation, eschewing the distractions, pleasures and problems of daily life. Because the world around us was just a poor copy of some invisible divine world beyond."

"If ye think about for a moment, what consequence does that way of thinking have, if we were all to follow that belief?"

"If ye do not value life here, the world around you, if yer only looking to the heavens, then what care do ye have for yer community and for yerself? Would it matter anymore if folk were robbed, or treated unjustly? Would it matter if plagues took over a town? Would there be any point in wasting time grieving over those lost, or celebrating the union of those in love? Indeed would there be any point at all in trying to live a good, moral life, if nothing matters here ... if life here is unimportant?"

"Aristotle could not agree with this notion that the divine was separate. Instead he declared that the divine was in everything and that life here should not be ignored. Rather we should examine the life about us and seek Jah here. that we should value the world in which we live and seek to be part of it. Everything we see, hear, touch ... everything in our world, from the blades of grass in the fields to the clouds that gather overhead, from the food we eat and the water we drink, from everything commonplace to everything that is rare and new to our senses ... it all contains the divinity."

"To our ears these days, Aristotle's thoughts may seem like nothing new. But that is because his ideas are the ones we have grown up with. Back then however ... well it caused a wee bit of a scene ..."

"Thus the Separation of Aristotle from Plato!"